ABOUT US
We guarantee robustness by
combining two
types of expertise
to be your best
ally in the face
of any risk.
With a highly trained and specialized team, we have built a history of success.
Our philosophy is aligned with the future, enabling trustworthy, lasting, and smart investments.
Security and transparency are intrinsic to our company. Our specialists' technical capabilities provide reliability and the certainty of a tremendous partnership with all our clients.
Leadership
With a team of highly qualified specialists, together we have forged a path to success.
2011

Founded by Vinci Partners
Reinsurance business with regulatory approval
Start of operations with diversified segments
2014

Capital contribution from IFC
2015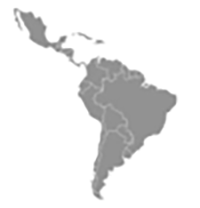 Start of expansion into other Latin American countries
Entry into the energy segment, becoming one of the most prominent players on the market
2018

Austral Holding's rating is upgraded to AAAbr
2019

Merger with Terra Brasis creates the second-largest local reinsurer in Brazil
2020

Austral Holding is assigned a positive outlook from AMBest
2021